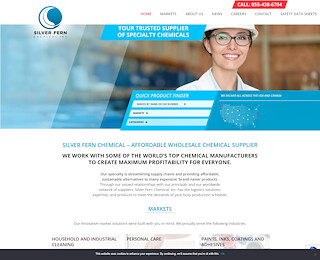 Plantacare is a formulation of Alkyl Polyglucoside – APG. It is a surfactant with unique qualities and a non-ionic state. Plantacare is a naturally sourced component that blends well with the environment and natural body use, such as skin.
Source of Plantacare
The primary sources of this ingredient are coconut, the glucose in corn and palm kernel fats. Studies indicate that APG is readily biodegradable and requires a little processing to increase its life length. Silver Fern Chemical Inc. processes APG to create NaturalAPG SFC 0810. The rawness of its source makes it safe for people with sensitive skin due to the mild chemical reactivity.
Physical attributes
The product has a liquid appearance and a substance value of between 62-65 percent.
It has 100 percent renewability as feedstock
It has a natural decomposition process in both aerobic and non-aerobic statuses
The product is free of EO
It does not contain Sulphate
The natural component produces minimal toxicity
The color and odor is mild
APG is in the DID listing
Science research indicates that it has superior wetting properties due to minimum surface tension
APG adapts well to electrolyte compositions
It blends perfectly with other surfactants
The features make an excellent detergent
The product has extraordinary foaming power
It does not contain 1,4-dioxane, which is carcinogenic
It has excellent solubility and emulsifying qualities
The benefit of Plantacare in beauty products
The conditions of NaturalAPG SFC 0810 make it suitable for use in several household and cosmetic products. It has avid use in beauty products due to its inherent quality. This case is especially since the current generation is shifting from the addiction of chemical products to natural ways of achieving the same goal.
The density of the product offers improved viscosity compared to most compositions. Its addition to beauty products promotes skin moisture and does not cause dryness afterward. This situation is also a result of its high wetting quality.
NaturalAPG SFC 0810810 produces plenty and stable foam, making it rampant in the manufacture of facial cleansers. It retains its properties under high sunbeams, hence makes up a good percentage in sunscreen ingredients. High emulsification qualities make lotions and creams easy to spread over the skin. Here are some other beauty products that have NaturalAPG SFC 081:
Shampoo
Aftershave lotions
Shaving creams
Bubble baths
Skin creams and lotions
Toothpaste
Mouthwash
Denture cleaners
Shower gels
Hair dyes
Household items
Foaming and wetting make this APG formula great for household cleaning items. Some homecare items with its composition include:
Laundry agents
Fabric softener
Carpet shampoo
Metal polishers
Bleach
Dishwashing agents
Toilet bowl cleaners
Car washing agents
Other industrial uses
APG formulas have multi-purposes, such as textile production, pharmaceutical processes, food packaging, and agro-industries. They contribute to the conservation of the environment by improving the biodegradability of the products.
What are the safety measures of NaturalAPG SFC 0810?
All APG products from Silver Fern have excellent compatibility with humans. They do not irritate the eyes, skin, and mucous tissues. They reduce the irritating effect of other surfactants when used in combination.