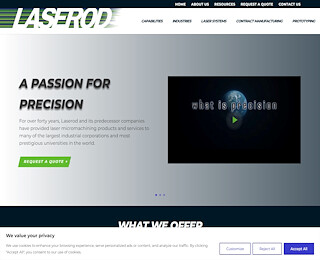 Buying a laser system is a significant investment for most manufacturers. It's not just about the initial cost of purchase, but the fact that the machine purchase will have a significant impact on the whole manufacturing process. If you choose the wrong equipment, you may have to live with the decision for quite a long time. If you are interested in purchasing a laser system, you most likely have a couple of questions in need of answers. 
Do I really need to invest in a laser system?
A company that doesn't have a laser cutting system usually subcontracts the work to those with the capability. This situation can work if you have flexibility with lead times, and this doesn't involve a lot of risks. But there will come a time when your company will have to bring a laser dicing system in-house. You need to consider this even if your partnership with your subcontractor is great.
When you decide to purchase a laser system, you may need to justify why the investment is essential — the cost associated with subcontracting a just a starting point. You may also have to consider how much more productive the process will be with an in-house laser cutting system.
What's the application?
The work you plan to do with the device has a significant impact on the type of laser system you purchase. For instance, a high-definition plasma is ideal for thick materials, and it can be used for materials that don't require a quality edge. Also, an abrasive waterjet is ideal for thick materials, and in areas where the metal can't have a heat-affected zone, most thermal cutting methods usually have issues with this.
Both waterjet and plasma cutting systems cost less than laser cutting systems, but most times, they can't compete with the laser's cutting speed. Of course, waterjet and plasma cutting can boost productivity with the use of several heads; the application apparently influences what you need.
What kind of training is available?
At Laserod Incorporated, we have highly skilled technicians that will demonstrate how our laser dicing system will work on your material by creating test samples that meet your specification. If you are able to follow the instructions provided by our engineering personnel, you will be able to assemble and use the machine easily. In addition, we offer technical phone support should you require it.
How can you make the purchasing decision easier?
Obtaining quotes based on feedback and answering these questions can help narrow down the laser cutting system selection process. From there, you need to ask the right questions, find the right model, and work towards a reasonable price. The purchase of this device can be overwhelming; that is why it might make sense to seek out the assistance of an expert that is familiar with this type of equipment.
At Laserod Incorporated, our laser systems are guaranteed to offer the same precision as our laser job shop, and we completely stand behind our equipment. If you want to know more about our laser machines, contact us today.
Laser Dicing System